The medical spa industry has seen rapid growth in recent years. However, with this growth comes increased competition. To stay ahead, med spas must not only offer excellent services but also optimize their marketing and operational strategies. In this guide, we'll delve into Conversion Rate Optimization (CRO) specifically for med spas marketing and provide actionable insights to boost revenue.
What is Conversion Rate Optimization (CRO)?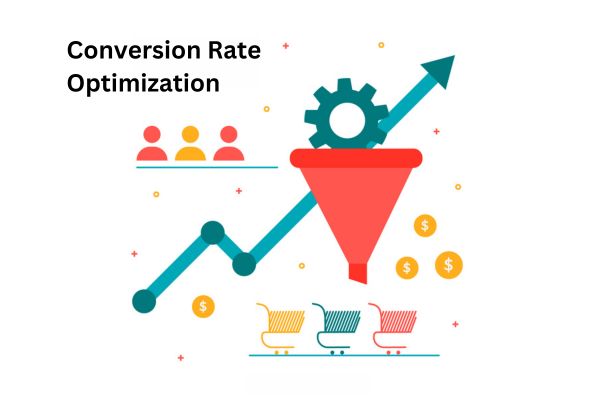 At its core, CRO is about converting more of your spa's website visitors into paying customers. It involves understanding the behavior of your website visitors and making necessary adjustments to enhance user experience and encourage conversions.
Benefits of CRO for Med Spas:
Increased revenue without increasing marketing expenses.
Enhanced user experience leading to client retention.
Better insights about your clients' needs and behavior.
Strategies to Increase Med Spa Revenue
1. Effective Online Booking System
Having an online booking system is essential. It offers convenience to your clients, enabling them to book appointments anytime, anywhere. Ensure the system is user-friendly, intuitive, and mobile-optimized.
2. Upsell and Cross-sell Services
When a client books an appointment, offer complementary services at a discounted rate. If they're booking a facial treatment, for instance, suggest a discounted massage.
3. Loyalty Programs and Packages
Introduce loyalty cards or programs where frequent visits earn the client a free service or product. You can also offer bundled service packages at a reduced rate.
4. Host Special Events
Organize events or workshops related to skincare, wellness, or other relevant topics. This not only positions your spa as an authority but also attracts potential clients.
5. Diversify Your Services
Stay updated with the latest treatments and technologies in the industry. Offering new and trending services can attract a wider range of clientele.
6. Email Marketing
Regularly communicate with your clients through newsletters, offering them special discounts, informing them of new services, or simply giving skincare tips. It's an effective way to keep them engaged.
7. Encourage Reviews and Testimonials
Positive online reviews can significantly boost a med spa's credibility. Encourage satisfied clients to leave reviews on platforms like Google, Yelp, and your website.
8. Effective SEO and Paid Advertising
Ensure your med spa ranks high on search engines. An effective SEO strategy combined with targeted paid advertising can increase your online visibility, thus driving more traffic to your site and potentially increasing bookings.
9. Strategic Partnerships
Collaborate with related businesses like fitness centers, beauty salons, or local hotels. Offer exclusive discounts to their clientele to tap into a broader customer base.
10. Referral Programs
Clients are more likely to try out your services if referred by someone they trust. Offer discounts to clients who refer friends or family.
Conclusion
Increasing revenue in a med spa requires a combination of optimizing the client's online experience and offering value through your services and programs. Regularly analyzing your strategies and adjusting based on what's working will keep your spa on an upward trajectory.