In today's competitive business landscape, it's more important than ever for salons to have a strong marketing strategy. With so many other businesses vying for attention, it can be tough to stand out from the crowd.
But with so many salons out there, it can be tough to stand out from the crowd. That's where marketing comes in. A strong salon marketing strategy can help you attract new clients, build brand awareness, and boost your bottom line.
The salon services market has experienced significant growth in recent years. In 2022, the market was valued at $215.65 billion, and it is projected to reach $383.88 billion by 2030. (Source - https://www.fortunebusinessinsights.com/salon-service-market-104608)
In this blog post, we'll share 15 salon marketing ideas that will help you boost your business. We'll cover everything from creating a strong online presence to offering loyalty programs.
So whether you're just starting out or you're looking to take your business to the next level, read on for some salon marketing tips that will help you succeed.
1. Create a strong online presence.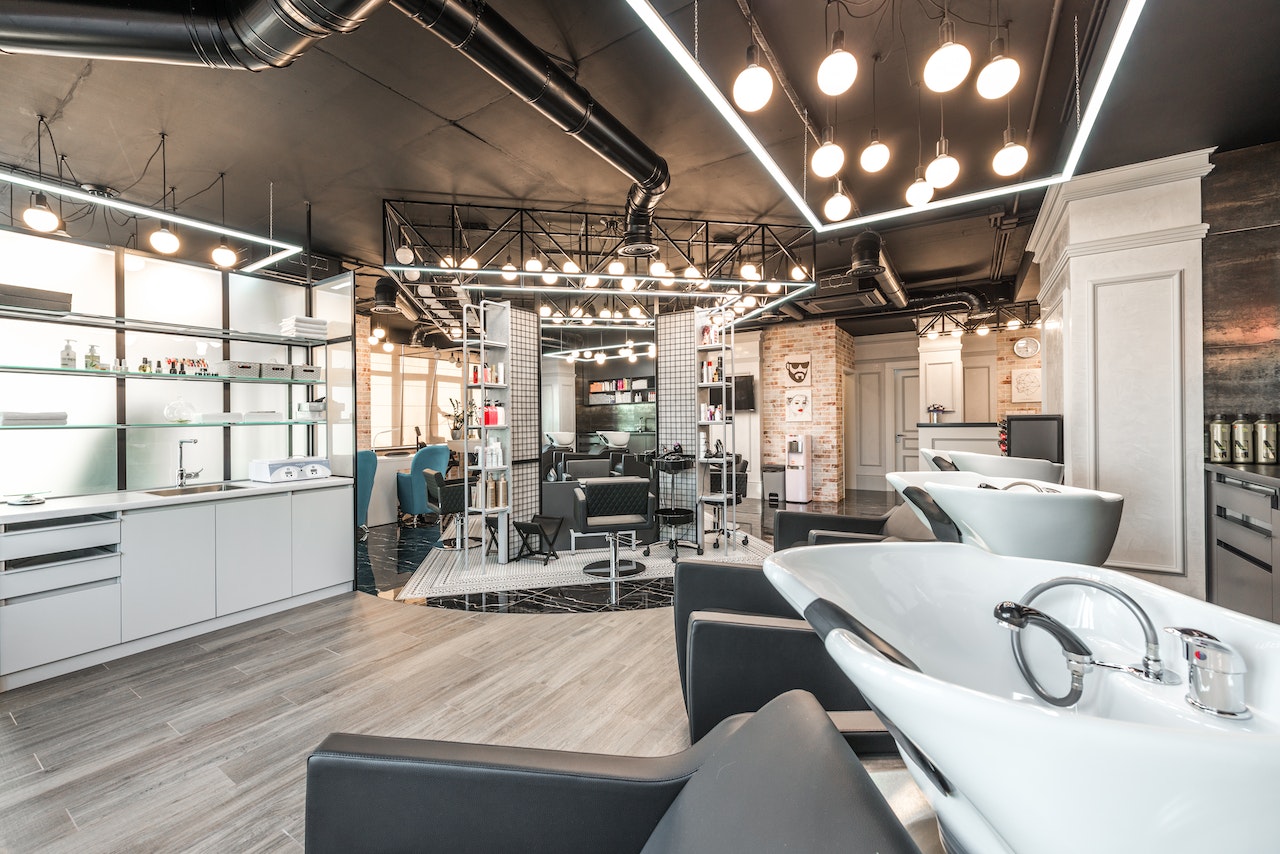 In today's digital age, it's essential for salons to have a strong online presence. This means having a well-designed website, active social media accounts, and a Google My Business listing.
Your website should be informative and easy to navigate. It should also include a blog where you can share tips, tricks, and news about your salon.
Your social media accounts should be used to connect with potential and existing clients. Share photos of your work, offer discounts and promotions, and host contests.
And don't forget about your Google My Business listing. This is a free listing that can help people find your salon when they're searching online.
2. Offer loyalty programs.
Loyalty programs are a great way to keep your clients coming back for more. Offer discounts, free products or services, or even just a simple thank-you card to show your appreciation.
3. Host events and workshops.
Hosting events and workshops is a great way to generate excitement and buzz around your salon. You can offer classes on hair styling, makeup, or skincare. You can also host fashion shows or trunk shows.
4. Partner with other businesses.
Partnering with other businesses is a great way to reach a new audience. You can partner with local businesses, such as spas, clothing stores, or restaurants. You can also partner with online businesses, such as fashion blogs or e-commerce websites.
5. Run contests and giveaways.
Everyone loves free stuff, so running contests and giveaways is a great way to generate excitement and attract new clients. You can run contests on social media, your website, or even in your salon.
6. Use email marketing.
Leverage the power of email marketing to maintain strong connections with your clients and effectively promote your services. Keep them informed and engaged through newsletters, exclusive offers, and event invitations. With email marketing, you can nurture relationships and ensure your clients stay updated on your latest offerings.
7. Use pay-per-click advertising.
Take advantage of pay-per-click advertising to increase your salon's visibility among potential clients actively searching for services online. With targeted ads based on specific keywords or demographics, you can effectively reach your desired audience and maximize your online presence.
8. Get involved in your community.
Getting involved in your community is a great way to build goodwill and attract new clients. You can sponsor local events, donate to charities, or volunteer your time.
9. Offer free consultations.
Offering free consultations is a great way to introduce yourself to potential clients and show them what you can do. This is a great way to generate leads and book appointments.
10. Use social media advertising.
Social media advertising is a great way to reach a targeted audience on social media. You can target your ads to specific demographics, interests, or even past website visitors.
11. Create referral programs.
Referral programs are a great way to get your current clients to spread the word about your salon. Offer them a discount or free service for every new client they refer.
12. Use video marketing.
Video marketing is a great way to showcase your work and connect with potential clients. You can create videos of your hair styling services, makeup tutorials, or even behind-the-scenes footage of your salon.
13. Create a blog.
A blog is a great way to share tips, tricks, and news about your salon. You can also use your blog to promote your services and attract new clients.
14. Use Instagram Stories.
Utilise Instagram Stories as a powerful tool to engage with potential clients and showcase your expertise. Share captivating behind-the-scenes glimpses, exclusive product previews, and brief videos highlighting your outstanding work. Harness the potential of Instagram Stories to strengthen connections and leave a lasting impression on your audience.
15. Use hashtags.
Hashtags are a great way to get your salon seen on social media. When you use relevant hashtags, your posts will show up in search results for those hashtags.
Conclusion
In conclusion, implementing these 15 salon marketing ideas can significantly enhance your business and help you stand out in a competitive industry. By utilising effective strategies such as social media promotions, referral programs, and customer loyalty initiatives, you can attract new clients, retain existing ones, and ultimately drive growth and success for your salon. Don't hesitate to try out these proven techniques and watch your business thrive.