Search Engine Optimisation (SEO) is a critical component of modern business strategy, and salons are no exception. The beauty industry is intensely competitive, and salons need to utilise every tool at their disposal to stand out. Whether you're running a hair salon, offering beauty therapy services, or managing a full-service beauty salon, creating SEO-friendly content for your website through effective content marketing for salons can help you connect with your target audience and boost your business. In this guide, we'll explore some effective techniques to develop content that aligns with SEO for salons.
The Importance of SEO for Salons
Before diving into the how-to, it's essential to understand why SEO is so vital for salon businesses:
Increased Web Traffic
Good SEO practices can help your website rank higher on search engines, leading to increased organic traffic.
Enhanced User Experience
SEO-friendly content is often more organised, user-friendly, and valuable to the reader, thus improving user experience and engagement.
Competitive Advantage
Effective SEO can help you outrank competitors, making it more likely for potential clients to find your salon rather than a competitor's.
Strategies for Creating SEO-Friendly Content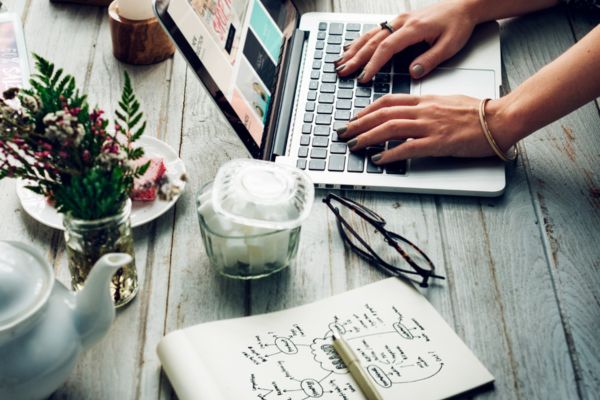 Keyword Research
The first step in any SEO strategy is to perform keyword research. Utilise tools like Google's Keyword Planner to find relevant keywords related to "SEO for hair salons," "SEO services for salons," or "SEO for beauty therapists."
Quality Over Quantity
While it might be tempting to flood your content with keywords, search engines prioritise high-quality, relevant content. Make sure your content provides valuable information and naturally incorporates your target keywords.
Well-Structured Content
Break down your content into easily digestible sections with headers, bullet points, and paragraphs. This not only improves readability but also gives you an opportunity to include your target keywords in the headers.
Meta Descriptions and Titles
Always include meta titles and descriptions for your web pages. These should also contain your target keywords, as they're crucial for both search engine ranking and user experience.
Internal and External Links
Linking to other relevant pages on your website (internal links) or to authoritative sites (external links) can enhance your SEO. Just make sure every link adds value to your content and is relevant to the topic.
Local SEO
If your salon serves a specific geographic area, consider local SEO in your content strategy. Mention your location naturally in your content, meta descriptions, and titles.
Common Pitfalls to Avoid
Keyword Stuffing
Filling your content with too many keywords can hurt your SEO and make your content unreadable. Keep it natural!
Duplicate Content
Search engines penalise websites for having duplicate content. Always ensure your content is original and unique.
Neglecting Mobile Users
With a significant amount of web traffic coming from mobile devices, failing to optimise your website for mobile can negatively impact your SEO and user experience.
FAQs
How often should I update my salon's website content?
Regular updates with fresh, relevant content can improve your site's SEO. Aim for at least once a month, but the more frequently, the better.
Can I do SEO for my salon myself?
While you can certainly handle basic SEO tasks yourself, for more advanced strategies, it's often better to hire professionals specialising in SEO services for salons.
What are some other ways to improve SEO for beauty therapists?
Apart from creating quality content, focus on enhancing your site speed, improving user experience, and building quality backlinks.
Conclusion
Creating SEO-friendly content marketing stratergies for your salon's website is not merely a luxury but a necessity in today's digital age. By following the guidelines laid out in this blog, you'll be well on your way to making your salon more visible online and attracting a steady stream of new clients. Remember, SEO is a long-term investment, but the rewards are well worth the effort.