Introduction: The Importance of a Medical Spa Marketing Agency
Medical spas have become a booming industry, but along with that rise comes increased competition. To stay ahead in the game, one has to adopt a thorough and expertly crafted marketing strategy. This is where a specialized Medical Spa Marketing Agency comes into play. If you own a medical spa, this comprehensive guide is your pathway to transformative growth. We'll discuss everything from brand identity to future trends in the medical spa marketing world.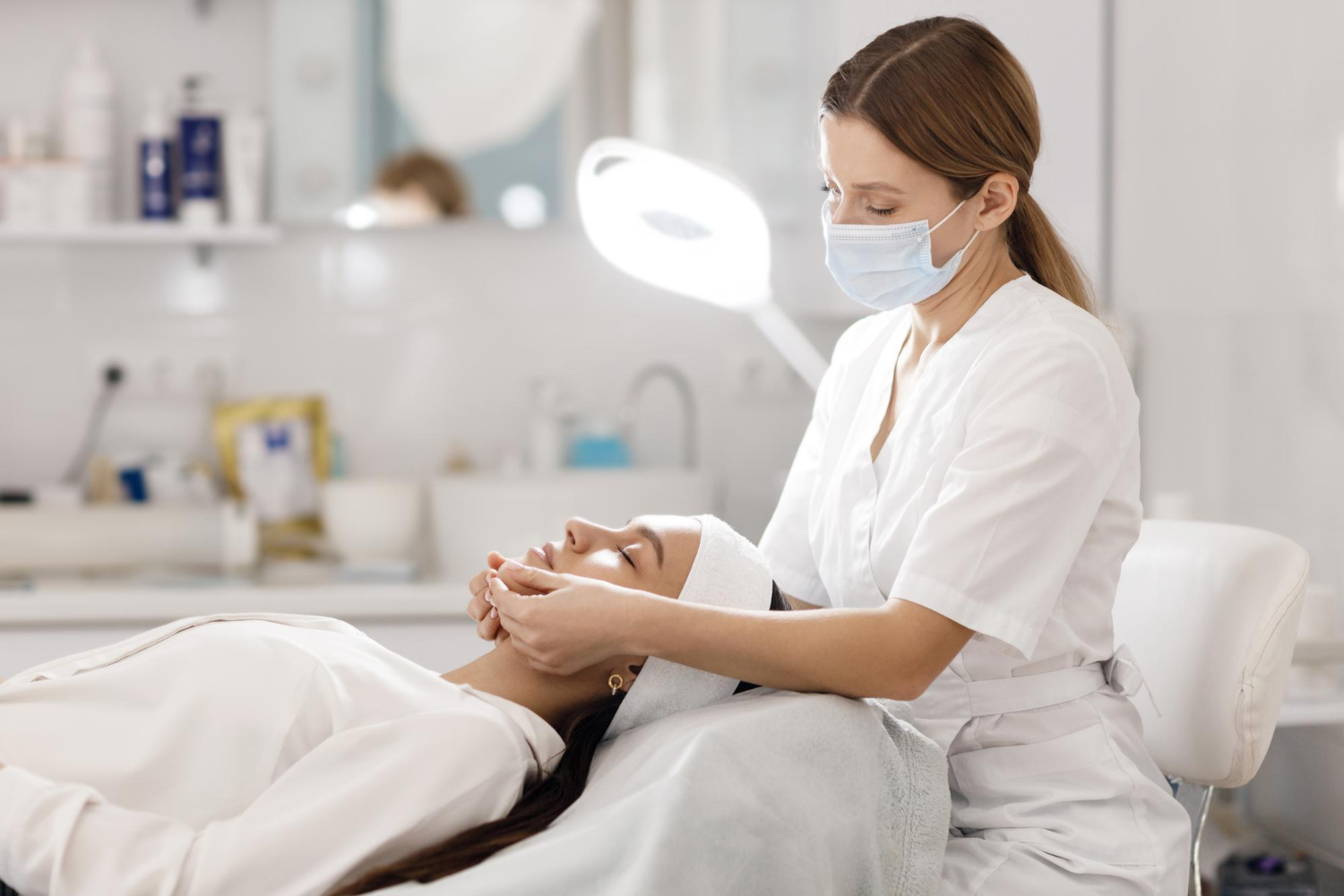 The Rise of Medical Spas
Medical spas blend the best of two worlds—medical clinics and day spas. The increase in demand for aesthetic treatments and stress-relieving services has seen an exponential growth in this industry. It's not just about offering services anymore; it's about providing an experience. However, as the market becomes more saturated, marketing becomes crucial.
What Does a Medical Spa Marketing Agency Do?
A medical spa marketing agency specializes in creating and executing a comprehensive marketing strategy tailored for your medical spa. Services can range from SEO optimization, content creation, social media management, and much more. With their expertise, you can focus on what you do best—running your medical spa—while they take care of attracting a steady stream of clients.
Defining Your Brand Identity
Your brand is more than just a logo or a catchy tagline. It's the essence of who you are and what you stand for. A marketing agency helps you to carve out a distinct identity that sets you apart from the competition. They'll help you determine your unique selling propositions (USPs), target audience, and overall brand persona.
Your Medical Spa's Online Presence
Nowadays, a robust online presence is non-negotiable. An experienced marketing agency can overhaul your website, ensuring it's not only beautiful but functional and optimized for search engines. They'll make sure that your online "shop window" is as appealing and efficient as possible.
Website Fundamentals
An aesthetically pleasing, high-performing website is the cornerstone of your online presence. From layout and design to mobile optimization and page speed, every detail matters. Most importantly, the content should resonate with your potential clients, drawing them further into the customer journey.
Understanding SEO for Medical Spas
Search Engine Optimization (SEO) isn't just a buzzword; it's a necessity. If your website isn't optimized for search, you're essentially invisible online. An adept marketing agency knows the ins and outs of SEO specific to medical spas. They'll focus on keyword research, on-page SEO, and high-quality backlinks to improve your search engine ranking.
Leveraging Social Media
Social media platforms are invaluable tools for engagement and brand-building. Whether it's Facebook, Instagram, or LinkedIn, a marketing agency knows how to leverage each platform's strengths to your advantage. From crafting compelling posts to managing paid ad campaigns, they have it all covered.
Content Marketing Strategies
Creating useful, interesting, and shareable content can establish your medical spa as an industry leader. Blog posts, e-books, and even videos can attract and engage potential customers, paving the way for higher conversion rates. Leveraging content marketing and optimizing content for search can help drive traffic and boost visibility.
Effective Email Marketing
Email isn't dead; in fact, it's one of the most effective marketing channels for medical spas. A well-crafted email campaign can help you stay top-of-mind for your clients, encouraging repeat visits and facilitating ongoing engagement.
Importance of Local SEO
Local SEO can be a game-changer, especially for businesses that rely on local clientele. Ensuring your business shows up in local search results can significantly boost foot traffic. A marketing agency can help you optimize your Google My Business profile and manage local citations to improve your local search rankings.
Monitoring and Metrics
You can't improve what you can't measure. A comprehensive marketing strategy must include KPIs (Key Performance Indicators) to measure the effectiveness of your marketing efforts. This enables you to tweak your strategies for even better results.
The Role of Customer Reviews
Online reviews can make or break your medical spa. A proficient marketing agency will help you manage your online reputation by encouraging satisfied clients to leave positive reviews and gracefully addressing any negative feedback.
Case Studies: Success Stories
Nothing speaks louder than success. By showcasing previous successful campaigns, a marketing agency not only provides social proof but also demonstrates their expertise and effectiveness.
Outsourcing vs. In-house Marketing
Should you outsource your marketing or keep it in-house? We weigh the pros and cons, discussing the benefits of each approach. Outsourcing often provides you with a breadth of expertise and saves you time, but it's essential to consider your specific needs and circumstances.
Importance of Legal Compliance
In the medical spa industry, compliance with legal standards is crucial. A top-notch marketing agency will be well-versed in the specific legal requirements related to advertising and client data handling in this sector.
Consultation and Strategy Planning
A good marketing agency will begin with an in-depth consultation to understand your specific needs and goals. Only then will they tailor a marketing strategy that aligns with your business objectives.
Competitive Analysis
Knowing your competitors is half the battle won. A detailed competitive analysis can provide insights into what your competitors are doing right—and wrong. This information can be invaluable when planning your marketing strategy.
Creating a Marketing Budget
Determining your marketing budget can be a daunting task. We walk you through the process, helping you allocate resources most effectively to achieve the highest ROI.
Software Tools for Marketing
The right software tools can streamline your marketing efforts, making it easier to manage campaigns, track results, and analyze data. We'll recommend some of the best tools for medical spas.
Training Your Team
Your team members are your brand ambassadors. Training them in customer service and basic marketing principles can go a long way in creating a consistent brand experience for your clients.
Common Mistakes and How to Avoid Them
Even with the best intentions, mistakes can happen. We outline some of the most common marketing blunders in the medical spa industry and offer solutions to avoid them.
Importance of Client Retention
Attracting a new client is often more expensive than retaining an existing one. Client retention strategies should be an integral part of your overall marketing plan.
The Future of Medical Spa Marketing
With the continuous evolution of digital marketing, staying ahead of the curve is crucial. We'll discuss upcoming trends and how you can adapt to stay competitive.
Conclusion: Why Choose a Professional Medical Spa Marketing Agency
In the ever-competitive medical spa industry, cutting corners in marketing is not an option. A professional medical spa marketing agency brings industry-specific expertise, creative strategies, and proven results to the table. By choosing an expert agency, you're investing in the future of your business, ensuring long-term growth and success.