If you are on this blog you are looking to upgrade your Instagram game and it is no doubtadly one of the best platforms for creating more brand visibility and promoting your salon as part of your salon marketing plan.
In this blog we will give you 17 different ways to use Instagram as part of your salon marketing plan:
1. Use the right local hashtags to get more exposure
When you post a photo, it's essential to use the correct local hashtags. This will help you get more exposure and reach a wider audience. You can also tag brands relevant to your services or products, which will give them exposure too!
2. Use Instagram stories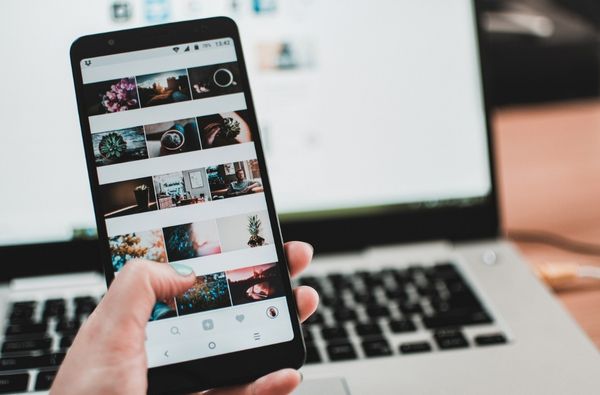 You can use Instagram stories to share content that is relevant to your audience. Get the team involved and have them pitch in with content ideas. You can use stories to promote posts you have posted, such as new products or services on offer at the salon. Ask questions of your followers and survey clients about what they want to see more of from you on Instagram, as well as what topics might be interesting for them.
3. Post photos of your staff and clients
You can also post photos of your staff having fun, working and interacting with clients.
Posting photos of your staff interacting with each other is another great way to show that they're a team that works well together. You may even want to include yourself in these posts!
4. Use Instagram Live to interact with customers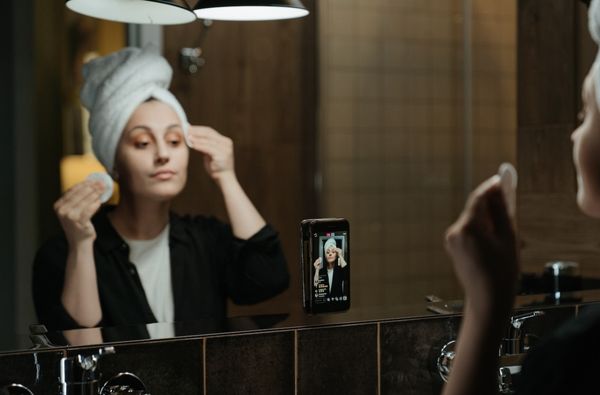 Instagram Live is a great way to interact with your customers. It's also a great way to show off what you know and who you are as an expert in your industry. And when it comes down to it, that's the whole point: You want people looking for images of their hair colour or cut to see yours first!
5. Share behind-the-scenes videos and photos
You can also use Instagram to share behind-the-scenes videos and photos. These are great ways to show off your staff, clients, and even your salon in action. They can also be used to train new employees or promote special events like training programs or contests.
Here are some ideas:
Take a video of yourself giving a client a haircut or colouring treatment and post it on Instagram with the hashtag #haircutvideosunday (or whatever day you choose). This will help other stylists see what techniques work best on different types of hair--and let potential customers know that they're in good hands if they book an appointment with you!

Record short clips showing how easy it is for clients who have never had extensions before (or anyone else) by posting these short tutorials on social media channels like Facebook or Twitter as well as YouTube so others can learn how easy it really is!
6. Give free advice.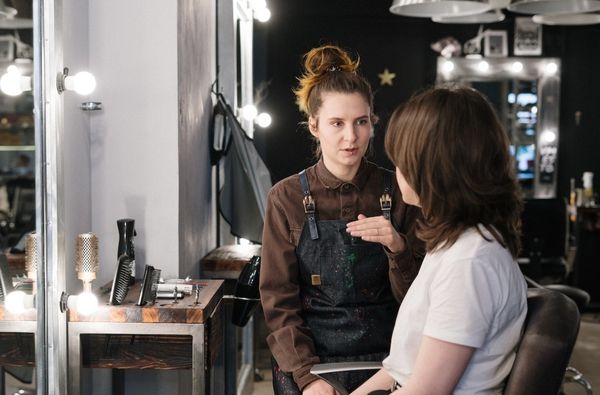 You can give your customers something that they can use. For example, you could share an article or video on how to improve their hair or skin. You could also give advice on how to style their hair and look after their skin better. Or, if you sell products in the salon (which many salons do), this is a great way of helping customers find the right products they should be using.
7. Post pictures of your new products or services.
You can use your Instagram to promote new products and services. Post pictures of the product itself, or in use by a happy customer. You might also try posting a photo of the product being packed up and given away as part of an offer, or simply with an offer attached (such as "buy one get one free").
8. Share inspirational quotes from others in the industry.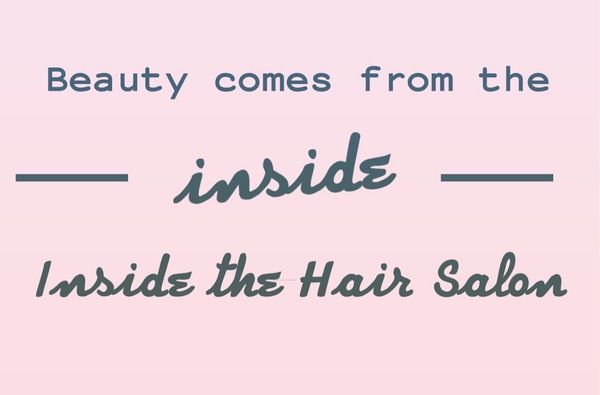 Sharing inspirational quotes from others in the industry is a great way to engage your followers. However, it's important that you choose quotes that are relevant to what you're posting and not just some random motivational quote that someone else has posted on Instagram. In addition to being inspirational, these quotes should also be short and memorable so they don't take up too much space on screen (or make people scroll past them).
9. Establish yourself as a thought leader in your field.
You can use Instagram to establish yourself as a thought leader in your field. In this case, it's best to share your knowledge with others and give advice instead of asking for it.
You might want to consider sharing tips, ideas or experiences related to the topic at hand--and if you're not sure where to start? Just ask! Your followers will appreciate that you're willing to share their opinions with them so they can learn more about what works (and doesn't).
10. Go live from events like industry conferences, conventions and trade shows.
One of the most common ways to use Instagram Live is to host an event. This could be an industry conference or convention, a trade show or any other type of gathering that brings together people who are interested in what you have to offer. It's an excellent opportunity for you and your staff to interact with followers who are likely already following you on social media.
You can also use live streaming as part of a contest or giveaway by asking questions that only those who are watching will know the answer too (for example: "What color hair dye did we use on this model?"). This encourages participation from viewers while also promoting engagement within your community.
If someone has questions about how something works at the salon--whether it's how often they should come in for maintenance appointments or what kind of shampoo they should buy--this is another great way for them get answers directly from someone who works there!
11. Run Paid Advertising
Run paid advertising. Paid ads are the best way to get your message in front of a lot of people as quickly as possible, but they're also expensive. If you want to spend money on Instagram ads, make sure that it's worth it by doing some research first. Look at what other businesses in your industry have done with their paid campaigns and see if there are any commonalities between them--and don't forget about those that didn't work either!

Target by location, age and gender demographics when running ad campaigns through Instagram's platform--and don't forget about interests (like "hair"), keywords (like "hair salon") or hashtags (#hairstyles) either! This can help narrow down your audience so that only those who are most likely interested will see the ad itself when scrolling through their feed or searching within certain parameters (e.g., "Hair Salon" or "Hair Stylist").
12. Host A Giveaway
Hosting a giveaway is an easy way to engage with your followers, and it can also be used as a way to promote your business. The prize should be relevant to your salon, so that entrants will feel like they're getting something of value. A good giveaway will also be fun and engaging--and easy for people to enter!
Once you've decided on what kind of giveaway you want to host, promote it on social media by posting regularly about it (once a week is usually enough). Make sure the prize has been delivered before starting this process so there are no delays when announcing winners!
13. Ask Your Customer For A Recommendation
You can ask your customers for recommendations on Instagram. You can also do this on Facebook, Twitter, LinkedIn, Google+ and Yelp.
You can even use TripAdvisor to ask for a recommendation from customers who have stayed at your hotel or visited one of your restaurants.
14. Share client reactions after your services
This is one of the most important aspects of your marketing plan, and it's also one of the easiest to implement. You can create a branded hashtag for your salon that clients can use when they post their reactions on social media after visiting you.
This will help build up your brand awareness by showing potential customers what type of experience people have when they come into your salon

It allows you to show off some great before-and-after photos that will encourage others to visit you as well.
15. Write An Enticing Bio
Your bio is the first thing people see when they land on your profile, so make it count. The goal here is to get people excited about what you do and why they should trust you with their hair. Here are some tips:
Keep it short and sweet--no need to go into detail about every single service that you offer!

Include a call-to-action (e.g., "Book now!" or "Schedule an appointment"). This will help customers take action right away instead of scrolling through the rest of their feeds without making any changes in their lives.

Include a link back to your website or blog where there's more information available if someone wants it later on down the line--but don't make this an advertisement for yourself; keep things focused on how great Instagram can be for salon owners looking for more clients!
16. Set Your Profile To Business Account
Setting your Instagram profile to a business account is an easy way to make it easier for customers to find your salon. It also helps you get more followers!
Setting up a Business Account takes less than five minutes and involves two steps:
2a. Enter in all of the information needed for setting up a new business account (i.e., name, address, etc.)
2b.* If prompted by Instagram: Provide proof that this is an actual brick-and-mortar location (i.e., business license)
have a call action on posts
17. Call-to-action (CTA) is a term used to describe the action you want your audience to take. It can be an invitation, an offer, or even just a statement that encourages them to do something.
You can create a call-to-action in many ways:
Text: Use words like "book now", "schedule" or "sign up". These are common CTAs and easy for people who aren't familiar with Instagram marketing terms to understand.

Image: If your salon offers services such as massages or facials, create an image of someone receiving those services with text saying something like "Get pampered today!" This works especially well if you have pictures of yourself working on clients at the salon in other posts (for example when you post about what products are available).
Conclusion
In short, Instagram can be a powerful tool for your salon business. You just need to know how to use it right. Here are some tips we've gathered from our research on how you can get started with Instagram marketing in just a few minutes:
To remain updated with the latest trends in marketing and growth strategies download our free 46-page book that gives you the exact strategies to grow your salon business faster www.growasalon.com/more-clients