In today's digital age, having a strong online presence is essential for businesses, including salon owners. A robust online strategy, coupled with the expertise of a salon marketing agency, can significantly contribute to the growth and success of a salon business. One platform that plays a pivotal role in this regard is Google. With its diverse range of tools and features, Google offers numerous opportunities for salon owners to expand their reach, attract new customers, and build a thriving business. In this article, we will explore the reasons why salon owners should use Google to grow their salon business and how they can leverage its capabilities effectively.
Introduction:
Before delving into the specifics, it is crucial to understand the significance of establishing a strong online presence for salon businesses. In today's digital landscape, consumers rely heavily on the internet to search for products and services, including salons. A strong online presence not only increases a salon's visibility but also enhances its credibility and engagement with customers. Google, being the most widely used search engine, can play a pivotal role in driving growth for salon businesses.
With that said, here are
6 reasons
why you should use google to grow your salon business today! 👊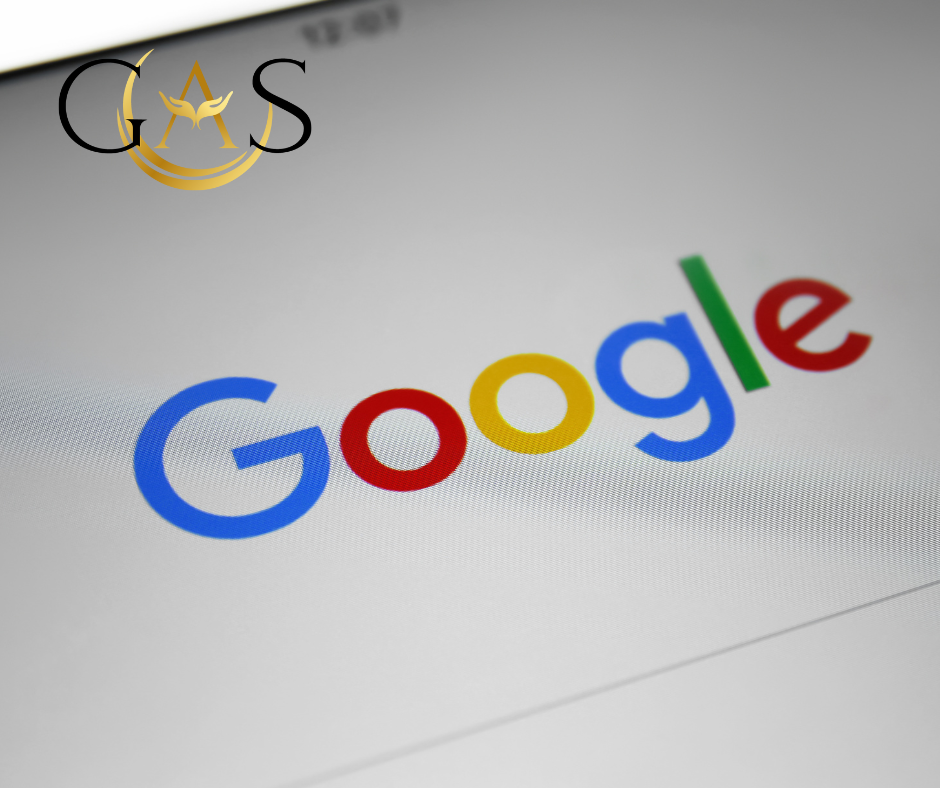 1.
Increased Visibility and Reach
Google's dominance as a search engine gives it unparalleled reach and influence. When potential customers search for salon services in their local area, Google often displays a map with relevant local businesses. By leveraging Google's platform, salon owners can increase their chances of appearing in these local search results. This heightened visibility can be a game-changer, especially for salons targeting customers in specific geographic regions. Additionally, Google Maps integration ensures that salons are discoverable and accessible to customers searching for directions or nearby businesses.
2.
Building Trust and Credibility
In the digital era, online reviews have become a powerful tool that influences consumer decisions. Potential salon clients often turn to online reviews to gauge the quality and reputation of a salon before making a booking. Google reviews, in particular, carry significant weight due to Google's credibility as a platform. By encouraging satisfied customers to leave positive reviews, salon owners can enhance their reputation and build trust with potential customers. Moreover, maintaining a Google My Business profile allows salon owners to actively manage their online presence and respond to customer reviews, further establishing credibility and demonstrating a commitment to customer satisfaction.
3.
Enhanced Customer Engagement
Google My Business provides salon owners with a dedicated platform to engage with customers effectively. By optimising their Google My Business profile, salon owners can provide essential information such as contact details, opening hours, and a description of their services. This enables potential customers to find relevant information quickly, making it easier for them to make informed decisions. Furthermore, salon owners can utilise Google My Business features such as posts and updates to highlight special offers, promotions, and upcoming events, fostering ongoing engagement with both new and existing customers. The ability to directly communicate with customers through Google My Business adds a personal touch, strengthening the bond between the salon and its clientele.
4.
Attracting New Customers
Google offers various tools and features that can help salon owners attract new customers. One such tool is Google Ads, a powerful advertising platform that allows businesses to create targeted campaigns and reach potential customers actively searching for salon services. By running strategic ad campaigns, salon owners can increase their visibility and drive qualified traffic to their websites or landing pages. Additionally, by regularly posting updates and valuable content on their Google My Business profile, salon owners can showcase their services, creating interest and attracting new customers. Leveraging local search engine optimisation (SEO) strategies further enhances the salon's online presence, increasing the chances of attracting potential clients
5.
Retaining and Growing Clientele
While attracting new customers is important, retaining and growing existing clientele is equally crucial for sustained success. Google provides salon owners with valuable tools and insights to achieve this. By encouraging customers to book their next appointment before leaving the salon, owners can promote repeat visits and customer loyalty. Furthermore, by utilising Google Analytics, salon owners can gain insights into customer behavior and preferences, enabling them to tailor their services and marketing efforts accordingly. Online platforms, such as Google and Yelp, also provide convenient options for customers to book appointments, making the process seamless and efficient.
6.
Competitive Advantage
In a highly competitive industry, salon owners need to embrace digital tools and platforms to stay ahead. By utilising Google's services and features, salon owners can gain a competitive advantage over their rivals. An effectively managed online presence, complete with an optimised Google My Business profile, can differentiate a salon from its competitors. Customers are increasingly relying on the internet to make decisions, and a well-established online presence can make all the difference in attracting and retaining clients. By leveraging Google's tools and features, salon owners can position themselves as industry leaders, ensuring their businesses thrive in the digital age.
Conclusion
In conclusion, salon owners should leverage Google's capabilities to grow their salon businesses. By using Google's platform, salon owners can increase their visibility, build trust and credibility, enhance customer engagement, attract new customers, retain and grow their clientele, and gain a competitive advantage. Embracing Google's tools and features allows salon owners to tap into a vast pool of potential customers actively searching for salon services. So, if you're a salon owner looking to take your business to new heights, claim and optimise your Google My Business profile, utilise Google's advertising and engagement tools, and establish a strong online presence to unlock the full potential of your salon business.
FAQs
Q1. How can I create a Google My Business profile for my salon?
To create a Google My Business profile for your salon, follow these steps:
Visit the Google My Business website.

Sign in to your Google account or create a new one if you don't have an account.

Enter your salon's name and address.

Choose the appropriate category for your salon.

Verify your business by following the verification process outlined by Google.
For more detailed instructions, you can refer to Google's official support documentation.
Q2. Can Google Ads help me attract more customers to my salon?
Yes, Google Ads can be a powerful tool to attract more customers to your salon. With Google Ads, you can create targeted campaigns that appear when potential customers search for relevant keywords or phrases related to salon services. By optimising your ads and targeting the right audience, you can increase your visibility and drive qualified traffic to your website or landing page.
Q3. How can I encourage customers to leave positive reviews on Google?
To encourage customers to leave positive reviews on Google, you can follow these strategies:

Provide excellent customer service and memorable salon experiences.

Politely request reviews from satisfied customers after their salon visits.

Make it easy for customers to leave reviews by providing clear instructions and links.

Respond promptly and professionally to all customer reviews, showing that you value feedback and customer satisfaction.

Consider offering incentives or discounts for customers who leave reviews, but ensure that it aligns with Google's review policies.
Q4. Can I manage my salon appointments through Google My Business?
Google My Business itself does not provide appointment management functionality. However, you can integrate your salon's appointment booking system with Google My Business. By doing so, customers can book appointments directly through your Google My Business profile, making the process convenient for both salon owners and clients.
Q5. How can I optimise my salon's website for local SEO?
To optimise your salon's website for local SEO, consider implementing the following strategies:
Include location-specific keywords in your website content, meta tags, and headings.

Create location-based landing pages with relevant content and optimised keywords.

Ensure that your salon's name, address, and phone number (NAP) are consistent across all online directories and listings.

Encourage customers to leave reviews on Google and other review platforms.

Build backlinks from reputable local websites and directories.

Optimise your website for mobile devices, as many local searches are performed on smartphones.
By implementing these strategies, you can improve your salon's visibility in local search results and attract customers in your target area.
---