Introduction:
As the popularity of voice search continues to rise, optimising your salon website for voice search has become crucial in ensuring its visibility and relevance in the digital landscape. In 2023, there are several salon marketing agency strategies and best practices you can employ to optimise your salon website for voice search, improving its chances of being featured in voice search results. In this article, we will explore the essential techniques and considerations, for optimising your salon website for voice search in 2023. By implementing these strategies, your salon can attract more potential clients and stay ahead in the ever-evolving world of voice search.
Understand How People Use Voice Search
To effectively optimise your salon website for voice search, it is essential to understand how people use voice search and the type of queries they make. Voice searches tend to be more conversational and longer than traditional text-based searches. Users often ask questions or use natural language when conducting voice searches. By gaining insights into the intent and behavior of voice search users, you can tailor your content to better align with their queries.
Use Natural Language and Conversational Tone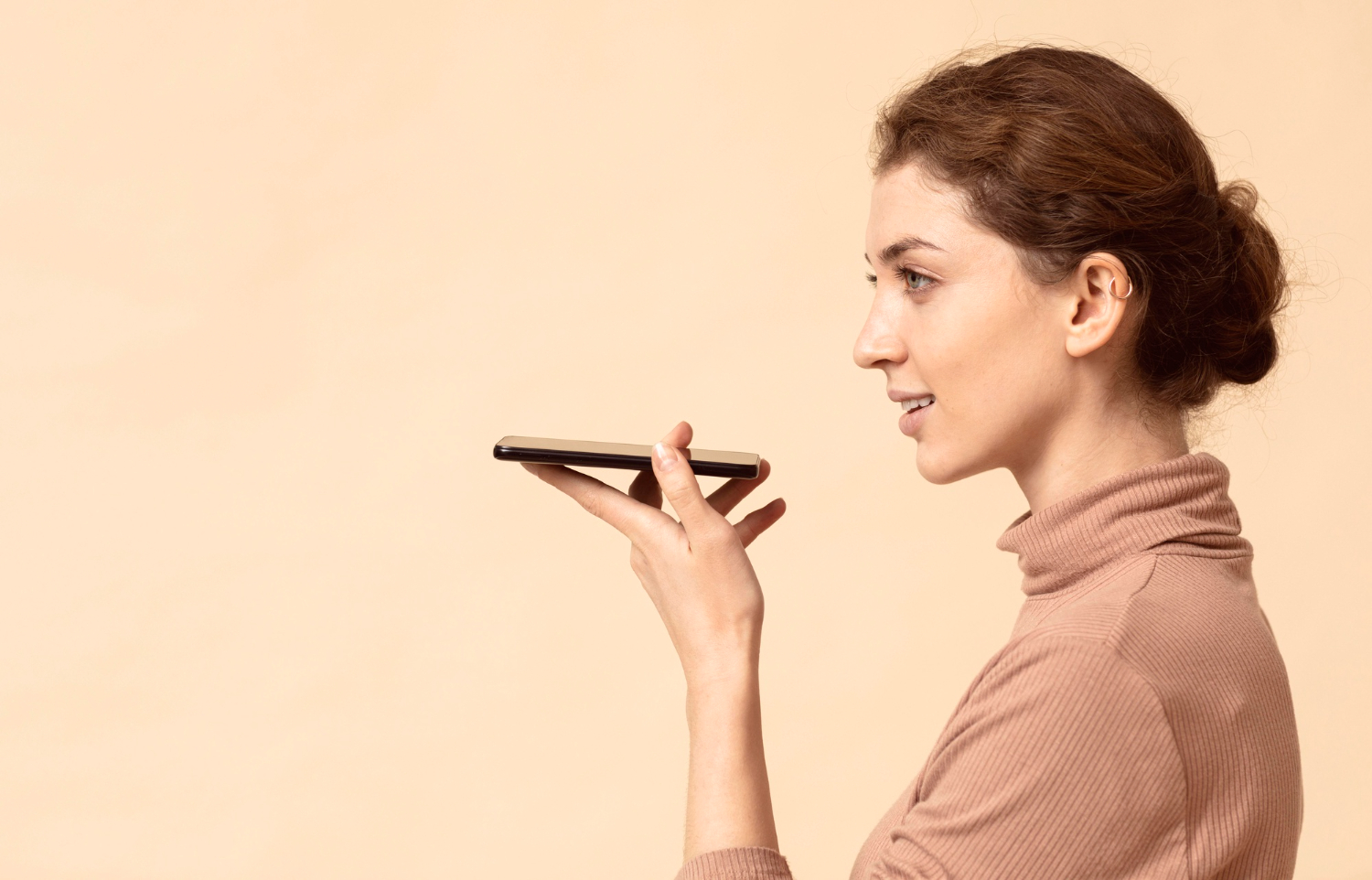 Optimising your salon website with natural language and a conversational tone is key to increasing its visibility in voice search results. Voice search algorithms are designed to interpret and understand human speech patterns and conversational queries, making it crucial to incorporate such elements into your content. When it comes to salon marketing and addressing voice search queries, adopting a natural language approach, akin to how people speak, becomes essential. Additionally, structuring your content to address common questions can further enhance its relevance in voice search. Attract more potential clients seeking services like salon appointments, beauty treatments, and even website development by aligning your content with the preferences of voice search algorithms.
Optimise for Local Search
Voice searches often have a strong local intent, with users looking for information or your salon services near their location. Optimising your salon website for local search, it is a crucial part of your salon marketing plan for capturing voice search traffic. Ensure that your salon website includes accurate and up-to-date location information, such as your address, phone number, and business hours. Claim and optimise your Google My Business listing to enhance your local visibility. Additionally, focus on generating local reviews and testimonials to build credibility and trust.
Prioritise Site Speed and Mobile Optimisation
In 2023, the effectiveness of your salon marketing will depend on your site speed, and mobile optimisation will continue to be a crucial factor in voice search optimisation. Voice search users expect quick and seamless experiences, and a slow-loading salon website can negatively impact user satisfaction. Optimise your salon website for fast loading speeds by compressing images, minifying code, and leveraging caching techniques. Additionally, ensure that your salon website is mobile-friendly and responsive, as voice searches are frequently conducted on mobile devices.
Provide Structured Data Markup
Implementing structured data markup, such as Schema.org, can enhance the visibility and relevance of your salon website in voice search results. Structured data helps search engines understand the context and meaning of your content, making it easier for them to extract relevant information for voice search queries. By incorporating structured data markup, you provide search engines with valuable insights into your content, increasing the chances of being featured as a voice search result.
Focus on User Experience
User experience plays a significant role in voice search optimisation. Ensure that your salon website is easy to navigate, with clear and intuitive menus and navigation elements. Optimise your content to provide concise and informative answers to common voice search queries. Additionally, make use of headings, bullet points, and short paragraphs to improve readability. By prioritising user experience, you create a salon website that is both user-friendly and voice search-friendly.
Conclusion
Optimising your salon website for voice search in 2023 requires a combination of understanding user behavior, using natural language, optimising for local search, and focusing on site speed and mobile optimisation. By implementing these salon marketing strategies and best practices, you can increase your website's visibility in voice search results, attract more targeted traffic, and stay ahead of the competition in the evolving digital landscape.