Creating a Google My Business profile for your salon/clinic,/spa is a straight forward process that can help boost your online visibility and attract more customers. Follow these steps to set up your Google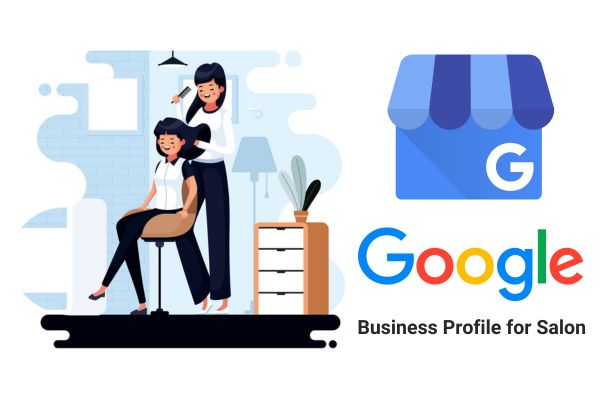 Creating a Google My Business Profile for Your Salon: Step-by-Step Guide
Sign up for a Business Profile: Before you can engage with potential customers, you need to create a Google My Business profile and verify it.

To get started, visit the Google My Business website at https://www.google.com/business/ and sign in using your Google account. If you don't have a Google account, you can easily create one.

Add your business: Once you're signed in, you can add your salon/clinic,/spa to Google My Business. There are multiple ways to do this, but one common method is through Google Maps.

Sign in to Google Maps on your computer and enter your salon's address in the search bar.

On the left side of the screen, in the Business Profile section, click "Add your business.

Alternatively, you can search for your salon/clinic,/spa's name and address to see if it's already listed and claim it if it exists.

Personalize your profile: Once you've added your salon/clinic,/spa, it's time to personalize your Google My Business profile.

This includes adding important details such as your salon/clinic,/spa's name, address, phone number, website, and hours of operation.

You can also add photos of your salon/clinic or spa, special offers, and posts to attract potential customers.

Edit your profile: It's important to regularly review and update your Google My Business profile to keep it accurate and relevant.

If you need to make any changes to your business information, you can easily do so.

With Google Search, select "Edit profile," or with Google Maps, select "Edit profile" and then "Business information".

Optimize your profile: To make the most of your Google My Business profile, consider optimizing it further.

Add high-quality images that showcase your salon's interior, exterior, services, and happy customers.

Encourage your satisfied clients to leave reviews on Google to build trust and attract more customers.

Regularly update your profile with posts and promotions to keep it engaging and informative.
By following these steps and fully optimizing your Google My Business profile, you can enhance your salon/clinic/spa's online presence, increase your visibility in local searches, and attract more customers to your business. Discover effective salon marketing tips with this essential guide.
Remember to regularly monitor and manage your profile to ensure it remains up to date and reflects the best of your salon's offerings.