A Guide for Salons and Clinic
Running a successful salon or clinic involves more than just providing excellent services to your clients. Understanding and managing the financial aspects of your business is crucial for long-term growth and sustainability. In this comprehensive guide to salon marketing and clinic financials, we will walk you through the key elements of salon and clinic financials, including budgeting, revenue management, and financial planning. By the end, you'll have a solid foundation to make informed decisions that can lead to a thriving business.
Budgeting for Success
Effective budgeting is the cornerstone of financial management in any business. For salons and clinics, it's essential to establish a detailed budget that encompasses all aspects of your operations. Start by identifying your fixed costs, such as rent/mortgage, utilities, and employee wages. Then, consider variable costs like inventory, marketing expenses, and maintenance.
To create a realistic budget, analyse your historical financial data to determine average monthly income and expenses (you will get this from your booking software or accountant). This information will help you set achievable financial goals and track your progress over time. Don't forget to account for seasonal fluctuations (after christmas, school holidays ect) and unexpected expenses by setting aside a contingency fund.
Revenue Management Strategies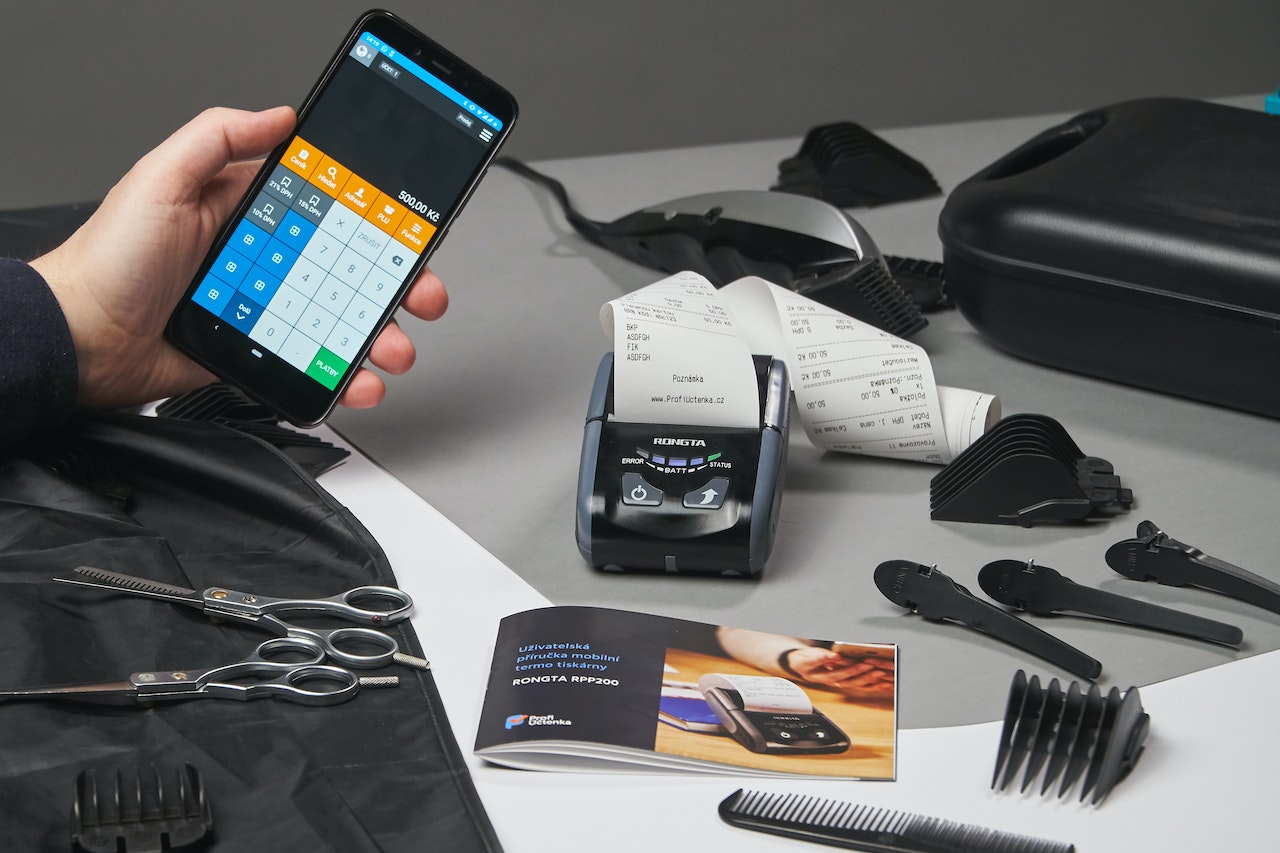 Generating and maximising revenue is a top priority for any salon or clinic. Implementing effective revenue management strategies can significantly impact your bottom line. Here are a few tips to optimise your revenue:
Pricing: Conduct an in-depth analysis of your business numbers. Understand what your salon and clinic needs to make per hour for its break even point (not profitable) then what you need to be profitable. This will allow you to see what services are costing you money, making you money & what you need to make daily to have a successful business.

Upselling (upserving) and Cross-selling: Train your staff to upsell (upserve) additional services or products during customer interactions. Cross-selling can also be effective by recommending complementary services or retail products.

Loyalty Programs: Implement loyalty programs to incentivise repeat business. Offer discounts, exclusive perks, or rewards points for every purchase or referral.

Online Booking and Payment: Provide online booking options for your customers to streamline the appointment process. Additionally, offer convenient online payment methods to reduce friction and improve customer experience.

VIP Events: VIP or exclusive events are a great way to boost your revenue in one evening dramatically (if executed correctly). Look at who you need to bring into your business to help promote and make the event a success (your skincare Rep).
Financial Planning for the Future
Financial planning is crucial for the long-term success of your salon or clinic. It involves setting goals, creating a roadmap to achieve them, and regularly reviewing your progress. Here are some key aspects of financial planning:
Goal Setting: Define your short-term and long-term financial goals. This could include expanding your services, opening new locations, or increasing profitability, increasing the size of your team.

Cash Flow Management: Monitor your cash flow closely to ensure you have enough funds to cover your expenses, pay your employees, and invest in growth opportunities. Consider implementing cash flow forecasting tools to gain better visibility into your finances. Download our cash flow tracker here

Risk Management: Identify potential risks that could affect your business, such as economic downturns, changes in regulations, sick days, annual leave. Develop contingency plans to mitigate these risks and protect your financial stability.

Seek Professional Advice: Consider consulting with a financial advisor or accountant who specialises in the salon or clinic industry. They can provide valuable insights, help you navigate complex financial decisions, and ensure compliance with tax obligations.
FAQs
Q: How often should I review my budget?
A: It's recommended to review your budget on a monthly basis to track your progress, make adjustments, and identify areas for improvement. In saying that, it is recommended you track your financials weekly.
Q: What key performance indicators (KPIs) should I monitor?
A: Some essential KPIs for salons and clinics include revenue per client, average transaction value, client retention rate, rebooking rate, client care factor plus more.
Q: How can I improve my cash flow?
A: To improve cash flow, you can negotiate better payment terms with suppliers, reduce inventory levels, reduce non business expenses, and optimise your pricing strategy.
Conclusion
Understanding and managing your salon or clinic's finances is vital for long-term success. By following the tips and strategies outlined in this guide, you can create a solid financial foundation, optimise your revenue, and plan for a prosperous future. Remember to regularly review and adjust your budget, implement effective revenue management strategies, and engage in comprehensive financial planning. With a proactive approach to your business's financials, you'll be well-equipped to navigate the challenges and capitalise on the opportunities that come your way.