Opening a hair or beauty salon is an exciting venture. But launching and growing your business requires careful planning and marketing. This is key for reaching new clients and standing out from competitors.
A salon marketing agency can provide strategic guidance and execute campaigns to increase awareness and drive traffic. Their expertise in branding, digital marketing, social media and more can catalyze your salon's growth.
Let's explore the top 10 strategies salon owners can leverage to build an effective marketing plan.
#1: Define Your Brand Mission and Values
Start by getting crystal clear on what makes your salon unique. Outline the core values and experience you want to provide clients. This will inform all aspects of your branding and marketing messaging.
Spend time developing concise brand positioning statements that convey your salon's vision. What key emotions do you want to evoke in customers through your services? Defining this upfront ensures consistency across channels.
#2: Create a Standout Website
These days, a website is essential for any beauty business. This is often the first touchpoint between you and prospective clients.
Invest in a professionally designed, mobile-friendly website that quickly communicates your brand story. Make sure to highlight your team's expertise and showcase reviews or testimonials.
Optimise the site for local SEO by including your keywords, service list, and location information. This helps you get found by people searching for salons in your area.
#3: Leverage Social Media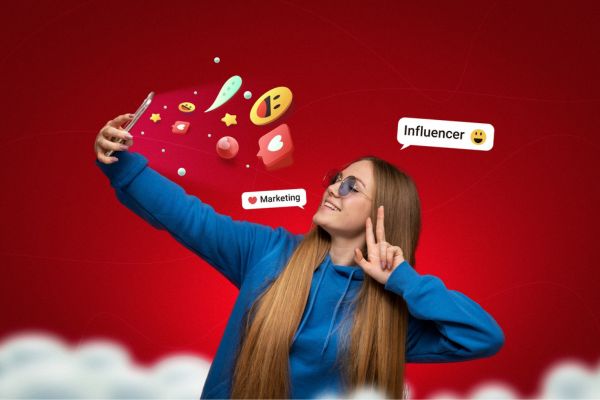 Social platforms like Instagram and Facebook provide a perfect venue to engage with current clients and extend your reach. Share fun behind-the-scenes content, styling tips, and promotions.
Hashtag your location so posts appear to local users searching those tags. Respond promptly to comments, questions, and reviews. Social media for salons requires consistent effort, but builds community and awareness.
#4: Distribute Promotional Materials
While digital marketing is crucial, don't neglect traditional tactics. Print professionally designed postcards, flyers or brochures to distribute around your neighborhood.
Partner with nearby businesses like cafes to display materials promoting current salon specials. This targets potential new clients where they frequent locally.
#5: Claim and Optimise Listings
Managing your online business listings and profiles is a quick win. Key directories to target include Google My Business, Yelp, and Facebook.
Completing these listings consistently, with engaging photos and all your salon details, improves local findability. Encourage customers to leave reviews to build credibility.
#6: Run Targeted Ad Campaigns
Paid advertising provides a great supplement to organic marketing efforts. With a small daily ad budget, you can test platforms like Facebook or Instagram to reach specific demographics.
The key is tightly defining your target audience and goals. Track campaign performance to double down on what works and refine what doesn't.
#7: Cultivate Referral Networks
Referrals likely make up a significant portion of your new business. Satisfied clients who recommend you remain incredibly valuable.
Implement a formal referral program with rewards to incentivise sharing. Partner with other local businesses like spas or gyms to tap into their client networks as well.
#8: Host Events and Workshops
Hosting special events at your salon helps create buzz while positioning your experts as thought leaders. Ideas include new service launch parties, beauty care classes, or meet-and-greets.
Share event details across your marketing channels. Offer exclusive discounts to drive registrations. Events showcase your brand experience while acquiring new contacts.
#9: Stay on Top of Industry Trends
Regularly review beauty and salon-related news sources, social media, and hashtags. Identify popular treatments, styles, or techniques gaining traction.
Staying on the cutting edge and offering the latest services keeps your salon competitive. Promote new offerings you've added via "trend reports" on social media or email.
#10: Continually Evolve Your Marketing
Treat marketing as an ongoing focus, not a one-time effort. Look at what your competitors are doing and listen to client feedback.
Keep testing new platforms and campaigns to see what moves the needle. While foundational elements remain, be willing to try innovative approaches to reach more people.
The Bottom Line
Implementing the right marketing mix is critical for salons hoping to thrive in any environment. Follow these tips and monitor the results. With consistent effort put into branding, community engagement, and organic and paid channels, your salon can build real marketing momentum.