Are you looking to attract more clients to your cosmetic clinic? Facebook Ads can be a powerful tool to engage with prospective clients and increase brand awareness. In this comprehensive guide, we will explore how you can effectively target Facebook Ads for cosmetic clinics and maximise your advertising efforts.
Understanding the Importance of Targeted Facebook Ads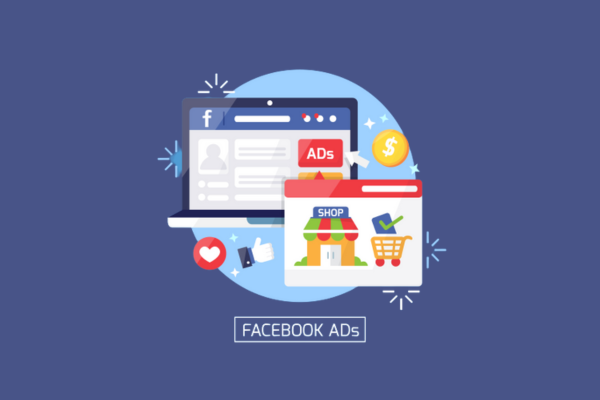 Facebook Ads offer an excellent opportunity for cosmetic surgeons to connect with their target audience. By leveraging the wide range of tools provided by Facebook, businesses can tailor their advertisements to specific demographics, interests, and behaviors. To make the most out of your Facebook advertising strategy, it's crucial to define your target audience accurately, set a budget that suits your needs, and create compelling ad content.
Strategies for Targeting Facebook Ads to the Right Audience
To effectively target Facebook Ads for cosmetic clinics, consider the following strategies:
Identify your target audience: Clearly define your ideal client profile based on demographics, interests, and behaviors. This will help you reach the people most likely to be interested in your services.

Utilise Facebook's interest targeting: Take advantage of Facebook's interest targeting feature to reach individuals interested in cosmetic treatments, beauty, or related topics.

Leverage custom audiences: Upload your existing customer database or create custom audiences based on website visitors, email subscribers, or engagement with your social media content. This enables you to target individuals who have already shown an interest in your clinic.

Lookalike audiences: Use Facebook's lookalike audience feature to find people who are similar to your existing customers. This helps expand your reach to a broader yet relevant audience segment.

Geographic targeting: If your cosmetic clinic operates in specific regions or cities, utilise geographic targeting to focus your ads on those locations.
Choosing the Right Ad Types and Content
The success of your Facebook Ads campaign for a cosmetic clinic also depends on selecting the right ad types and creating engaging content. Consider the following tips:
Visual appeal: Use visually appealing images and videos that highlight the benefits of your cosmetic treatments. Show before-and-after results, showcase your clinic's ambiance, and feature satisfied clients (with their consent) to build trust and credibility.

Clear call-to-action: Include a clear and compelling call-to-action in your ad, such as "Book Now," "Learn More," or "Contact Us." Encourage potential clients to take the desired action.

Test different ad types: Experiment with various ad formats, such as image ads, video ads, carousel ads, or slideshow ads. Test and analyse the performance of each ad type to identify which resonates best with your target audience.

Compelling ad copy: Craft persuasive and concise ad copy that highlights the unique benefits of your cosmetic clinic. Address pain points, offer solutions, and communicate your expertise to attract potential clients.
Proven Tips for Successful Facebook Ads
Consider these additional tips to optimise your Facebook Ads for cosmetic clinics:
Monitor and optimise: Regularly monitor the performance of your ads and make data-driven optimisations. Adjust your targeting, ad creative, and budget based on the metrics and insights provided by Facebook Ads Manager.

A/B testing: Conduct A/B tests to compare different versions of your ads. Test variations in imagery, ad copy, and calls-to-action to identify the most effective combinations for driving conversions.

Advertise special offers: Promote exclusive offers or discounts for new clients to encourage them to choose your cosmetic clinic over competitors.

Retargeting campaigns: Implement retargeting campaigns to re-engage individuals who have previously interacted with your clinic's website or Facebook page. Show them relevant ads to remind them of your services and encourage conversions.
FAQs
Q: How much should I budget for Facebook Ads targeting cosmetic clinics?
A: The budget for Facebook Ads can vary depending on factors such as your target audience size, competition, and ad objectives. Start with a budget that aligns with your marketing goals and monitor performance to make necessary adjustments.
Q: Can I target specific age groups for my cosmetic clinic ads on Facebook?
A: Yes, Facebook Ads allows you to target specific age groups as part of your audience targeting strategy. Define your ideal age range based on your clinic's services and the age demographics of your target market.
Q: Are Facebook Ads the only effective way to promote a cosmetic clinic?
A: While Facebook Ads can be highly effective, it's beneficial to combine them with other marketing strategies. Consider integrating search engine optimisation (SEO), content marketing, email marketing, and local directories to maximise your clinic's visibility.
Conclusion
Targeting Facebook Ads for cosmetic clinics and utilising PPC for salons is a valuable strategy to attract potential clients and boost your clinic's visibility. By understanding your target audience, leveraging Facebook's targeting tools, and creating compelling ad content, you can optimise your advertising efforts and drive conversions. Remember to monitor your ads' performance, test different variations, and make data-driven optimisations to achieve the best results for your cosmetic clinic marketing campaign.