Introduction
Custom HTML/CSS/JAVASCRIPT
In the competitive world of laser hair removal, standing out from the crowd and establishing a strong presence are crucial for success. Effective marketing strategies can make all the difference in dominating the market and attracting a steady stream of clients. This blog aims to provide you with valuable insights and practical tips to elevate your laser hair removal business to new heights.
With the demand for laser hair removal services on the rise, it is more important than ever to understand the key marketing techniques that will set you apart from the competition. Whether you're a seasoned professional or just starting out in the industry, this blog will equip you with the knowledge and strategies needed to create a powerful marketing plan that yields remarkable results.
From identifying your target audience to leveraging online and offline marketing channels, we will explore a comprehensive range of tactics that will enable you to reach and connect with potential clients effectively. By the end of this blog, you will have a clear roadmap to navigate the complex landscape of laser hair removal marketing, positioning yourself as a leader in the market.
So, if you're ready to take your laser hair removal business to the next level and achieve unrivaled success, join us as we delve into the world of laser hair removal marketing and discover the tips and strategies that will help you dominate the market. Get ready to revolutionise your business and witness the remarkable growth that comes with a well-executed marketing plan.
Crafting a Powerful Marketing Strategy for Laser Removal Clinic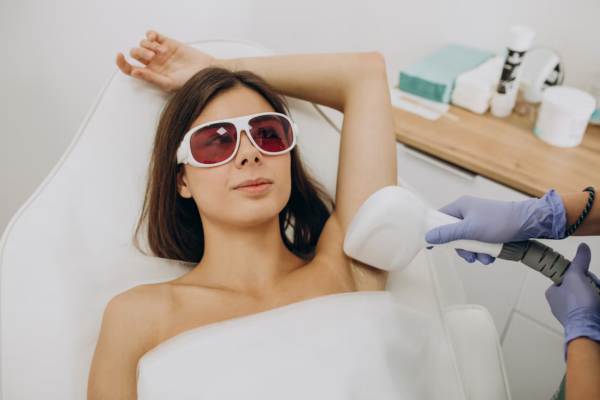 A powerful marketing strategy is the foundation of your laser hair removal business's success. Start by setting clear marketing goals and objectives that align with your overall business objectives. Define your unique selling points and competitive advantages, highlighting what sets your services apart from the competition. Develop a compelling brand identity and messaging that effectively communicates your value proposition and resonates with your target audience.
Online Marketing Techniques
In today's digital age, online marketing is essential for laser hair removal businesses. Building an engaging website that is optimised for search engines ensures maximum visibility in search results. Leveraging search engine optimisation (SEO) strategies such as keyword optimisation and quality content creation helps drive organic traffic to your website. Pay-per-click (PPC) advertising allows you to target specific keywords and reach potential clients effectively. Harness the power of social media marketing to build brand awareness, engage with your audience, and promote your laser hair removal services.
Leveraging Content Marketing
Content marketing is a powerful tool for showcasing your expertise and attracting clients. Create informative and engaging blog posts, articles, and guides that address common questions and concerns related to laser hair removal. Incorporate video marketing to provide educational and promotional content, offering valuable insights to your audience. Utilise email marketing campaigns to nurture leads and retain clients, providing them with exclusive offers and updates. Encourage user-generated content and share customer testimonials to build trust and credibility.
Tracking and Analysing Marketing Performance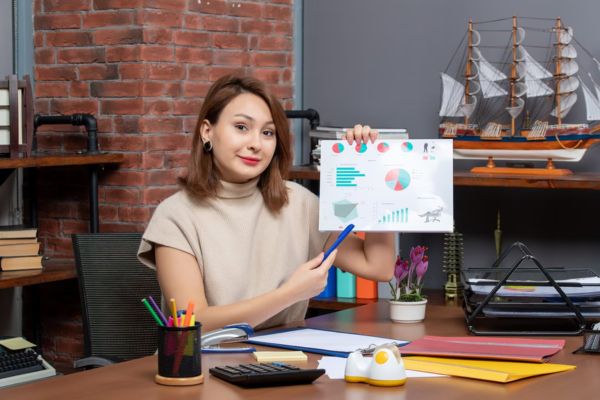 Measuring the success of your marketing efforts is crucial for making data-driven decisions. Set up analytics tools to track website traffic, conversions, and other key performance indicators (KPIs). Monitor metrics such as click-through rates, conversion rates, and customer acquisition costs to evaluate the effectiveness of your campaigns. By analysing this data, you can identify areas of improvement and make adjustments to optimise your laser hair removal marketing strategies.
Staying Ahead with Continuous Improvement
To dominate the market, staying ahead of industry trends and continuously improving your marketing strategies is essential. Stay updated with the latest advancements in laser hair removal technology and techniques. Monitor your competitors' marketing efforts for inspiration and insights. Seek feedback from your customers and implement improvements based on their suggestions. By continually striving for excellence, you can maintain a competitive edge and solidify your position as a leader in the laser hair removal industry.
Offer discounts and promotions.
Providing discounts and promotions is an effective strategy to entice new customers and create excitement around your laser hair removal business. Consider offering discounts for first-time clients or running special promotions during peak seasons to maximise customer engagement and generate buzz.
Additional tips:
Use call to action.
Incorporate a compelling call to action (CTA) to guide readers towards specific actions, such as visiting your website, signing up for your email list, or contacting your office. Clearly state the desired action and provide easy-to-follow instructions. A strong CTA motivates readers to take the next step, boosting engagement and conversions. By utilising effective CTAs, you can drive traffic to your online platforms, expand your subscriber base, and encourage direct communication with potential customers. Don't miss out on this opportunity to actively engage your audience and direct them towards meaningful interactions with your laser hair removal business.
Be consistent.
Consistency is a vital element for success in laser hair removal marketing. As an ongoing process, consistent efforts are necessary to achieve significant results. By maintaining a regular and strategic marketing approach, you can build brand recognition, establish credibility, and foster customer loyalty.
Conclusion:
To dominate the market in the laser hair removal industry, it is crucial to implement effective marketing strategies. By understanding your target audience, crafting a powerful marketing strategy, leveraging online marketing techniques, utilising content marketing, tracking and analys ing performance, and continuously improving, you can achieve exceptional success. With these laser hair removal marketing tips in your arsenal, you are well-equipped to rise above the competition and establish your business as a market leader. Embrace these strategies, adapt them to your unique business needs, and witness the remarkable growth and success that follow.