Introduction
With the increasing competition in the salon industry, PPC (Pay-Per-Click) advertising has become a cornerstone for attracting new customers and retaining the existing ones. While PPC for salons can offer impressive returns on investment, it can also lead to massive financial drains if not executed correctly. Whether you're planning to manage it yourself or considering hiring a PPC agency for salons, avoiding these common pitfalls is crucial for your marketing strategy.
The Importance of PPC for Salons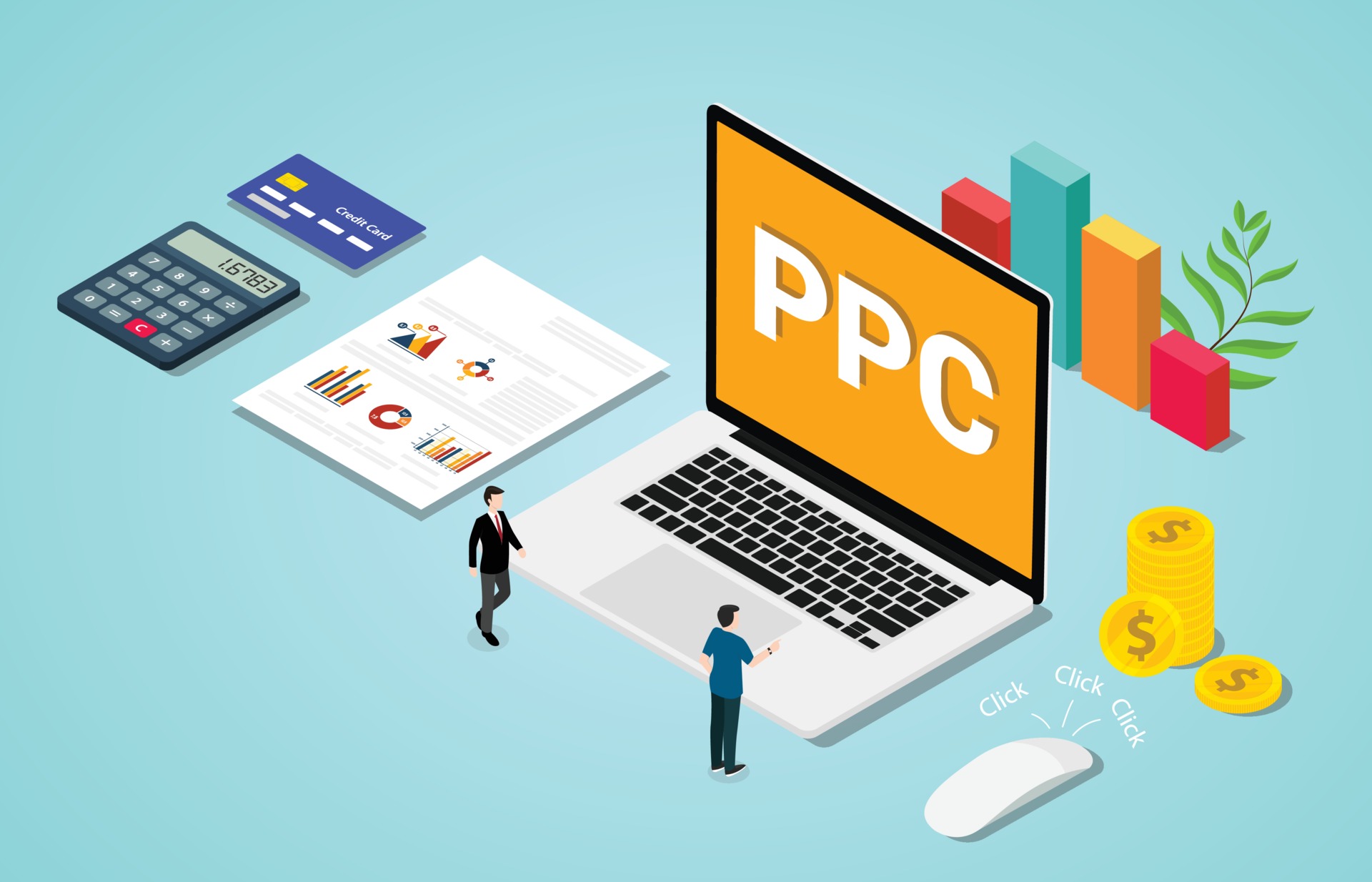 Pay-per-click advertising, or PPC, is more than just a marketing buzzword. It's a proven way to drive traffic to your website, generate more leads, and ultimately, increase your business revenue. Especially for salons, where word-of-mouth and location play significant roles, having an effective PPC strategy can be a game-changer.
Why Google Ads for Salons are a Game-Changer
Google Ads, a popular PPC platform, offers the kind of targeting and reach no traditional advertising medium can match. With Google Ads for salons, you can precisely target ads based on location, age, gender, interests, and more. Not to mention, Google Ads has a robust set of tools for tracking your ROI, ensuring that you are not throwing your hard-earned money away.
The Risks Involved
While PPC offers many benefits, it's also fraught with potential pitfalls. Overlooking minor details or mismanagement can result in significant financial losses. Therefore, understanding the common mistakes in PPC advertising for salons marketing is crucial before you jump in.
Hiring a PPC Agency for Salons: Pros and Cons
Before you go ahead and try managing PPC campaigns yourself, consider whether hiring a PPC agency for salons might be a more effective solution. They offer expertise, but also come with a price tag. Weighing the pros and cons can help you make an informed decision.
Common Mistakes to Avoid with PPC Advertising for Salons Marketing
This is the meat of the matter. If you're venturing into PPC for your salon, you must avoid these common mistakes to ensure a successful campaign.
Wrong Keywords Selection
The foundation of any successful PPC campaign lies in selecting the right keywords. While generic keywords might have higher search volumes, they also come with higher competition and cost. Focusing on long-tail keywords relevant to your salon services can offer better ROI.
Neglecting Landing Pages
A stunning ad is of no use if it directs users to a poorly designed landing page. Make sure your landing pages are visually appealing and optimized for conversions to get the most out of your Google Ads for salons.
Inadequate Ad Copy
Your ad copy needs to be crisp, clear, and engaging. A poorly written ad copy can drive potential customers away, negatively affecting your PPC advertising for salons strategy.
Ignoring Analytics
Without analytics, you're flying blind. Make sure to regularly monitor and analyze campaign data. If something's not working, it's easier to tweak or overhaul your strategy if you're paying attention to the numbers.
Inconsistency in Campaigns
Inconsistency can throw your audience off and make your campaigns less effective. Make sure your ads are consistent in tone, message, and design to build a strong brand presence.
Negligence in Geotargeting
Many salons ignore the importance of geotargeting. It's crucial, especially for local businesses, to target ads based on geographic locations to attract relevant audiences.
Ignoring Mobile Users
In today's digital age, mobile optimization is not a choice but a necessity. Your PPC strategy must include mobile-friendly ads to target a broader audience effectively.
Overlooking Ad Extensions
Ad extensions can give potential customers more reasons to click your ads. From providing extra information like business hours to additional links, they can significantly improve your ad performance.
Mismanaging Budget
A common mistake is not setting a well-thought-out budget for PPC campaigns. Without a clear budget, you risk either underspending and losing out on opportunities, or overspending and cutting into your profits.
FAQs
Q. How often should I revise my PPC strategy for my salon?
A. Review and optimize your PPC strategy at least every quarter, if not monthly. Track metrics like clickthrough rate, conversion rate, ROI, and costs to identify opportunities.
Q. What are the best practices for keyword selection in PPC for salons?
A. Choose specific, high-intent keywords related to services offered. Include keywords with service names, hair types, pricing variations, geographic terms, etc. Use negative keywords too.
Q. Is it necessary to hire a PPC agency for salons?
A. Hiring a PPC agency is optional but can help develop and manage an effective campaign, especially when first starting out. Do your research to find one experienced with salons.
Q. How can I track the performance of my Google Ads for salons?
A. Use Google Analytics and the reporting in your PPC platform to track metrics like clicks, impressions, conversions, cost per acquisition, etc. Compare to goals.
Q. How do I know if my PPC ads are reaching the right audience?
A. Target location, demographics, interests, behaviors, and placement to reach those likely to use your salon's services. Survey customers to better understand your audience.
Q. Are there any tools to help me manage my PPC advertising for salons?
A. Platform tools like Google Ads Editor, keyword planners, and bid management software can help optimize bids, group keywords, and automate PPC campaign management.
Conclusion
Understanding the potential mistakes in PPC advertising for salons marketing and how to avoid them can be the difference between a successful campaign and a failed one. While the prospect of diving into PPC might seem daunting, taking the time to educate yourself and possibly consulting a PPC agency for salons can significantly improve your chances of success.