Positive reviews on Google play a crucial role in building trust and attracting new customers to your beauty salon. To encourage customers to leave positive reviews on Google, you can implement the following strategies tailored specifically for beauty salon marketing:
6 Tips to Encouraging Customer Feedback on Google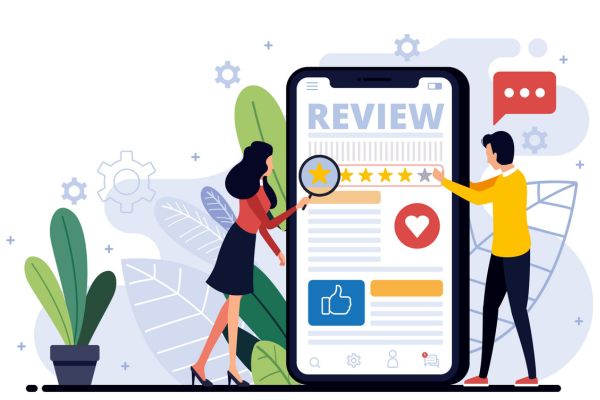 1. Start a Conversation about Online Reviews
Initiate conversations with your customers about the importance of online reviews and how they can support your beauty salon. Emphasize the impact of their feedback on the success of your business. By discussing the value of reviews, you can motivate customers to share their experiences on Google.
2. Make it Easy for Customers to Leave Reviews
Simplify the process for customers to leave reviews by providing clear instructions and convenient options. Utilize tools such as Marsello to integrate your Google My Business account with your marketing efforts. You can create automated email or SMS campaigns to encourage customers to leave reviews with a streamlined process.
3. Ask for Reviews in a Friendly Manner
When interacting with customers, politely request their feedback on Google as part of your beauty salon marketing efforts. Use phrases like "We value your opinion. Please take a moment to share your experience with us on Google" or "Your feedback helps us improve our services. Would you mind leaving a review on Google?".
4. Provide Exceptional Service
Deliver outstanding services and experiences to your customers. Strive to exceed their expectations and provide personalized attention. When customers have positive experiences at your salon, they are more likely to leave glowing reviews on Google as a reflection of their satisfaction.
5. Respond to Reviews
Demonstrate your commitment to customer satisfaction by responding to both positive and negative reviews on Google. Thank customers for their feedback and address any concerns promptly and professionally. Engaging with reviews shows potential customers that you value their opinions and are dedicated to delivering excellent service.
Utilize your social media platforms and email marketing campaigns to remind and encourage customers to leave reviews on Google. Share links to your Google My Business profile, along with a call-to-action inviting customers to share their experiences. Regularly engage with your audience on social media and include review requests in your email newsletters.
Remember, the key to encouraging customers to leave positive reviews on Google is to provide exceptional service, initiate conversations about reviews, and make the process as convenient as possible. By implementing these strategies in your beauty salon marketing efforts, you can build a strong online reputation and attract new customers to your salon.