Introduction
As an aesthetic clinic owner, knowing where to start with aesthetic marketing for your business can be challenging.
You need to make sure that your business stands out from the crowd, attracts new customers and grows your client base. If you're looking for ideas on how to market your Aesthetic Clinic better, this article will give you valuable tips and recommendations on how to do so effectively:
Improve Your Business's SEO Capabilities.
Search Engine Optimization (SEO) is the process of optimizing your website to rank higher in search results. This helps you get more traffic and customers. However, it's important to understand that SEO isn't a one-time thing; it's an ongoing strategy that needs to be implemented regularly.
It is essential with any marketing strategy to ensure you have a long-term strategy.
Option 1
You pay $1000 monthly in advertising, and you get 900 people to your website. You convert 5% of these people into services through your aesthetics marketing,
Or
You build your SEO strategy over the next 2-3 years to this same traffic and convert the same amount of traffic.
Which one is better?
Well, the better one now is paid advertising.
But if you decide to turn the paid advertising off, there is literally no more traffic and no more bookings.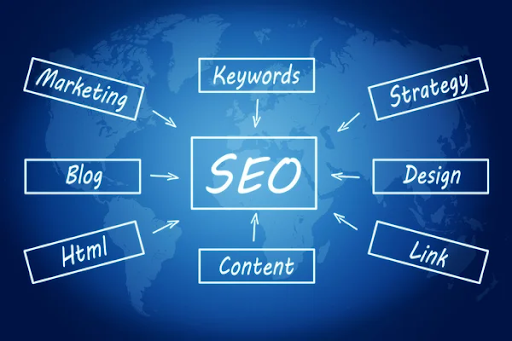 However, build your aesthetic business SEO over the coming year or two to this level with focus. If you decide not to do anything with it for a month, it will make no difference to your business's traffic and bookings that are coming to your business.
Some of the benefits of using SEO as part of your marketing strategy include the following:
Increased brand awareness

Better rankings in searches

Increased organic traffic (people find your website through Google, Yahoo or Bing).
The big picture here is that the more people on your AESTHETIC CLINICS website, the more people you can remarket to through your Aesthetic clinic's marketing campaigns.
Create Value in your services
Value is a well-used word in aesthetic marketing because the actual value is only provided when someone hands the money for your service.
So what are we talking about then?
Well, we are talking about extracting out the total perceived value of your service that you usually think of as (just a thing you do)
EG: Microdermabrasion, facial LED and a consult you may sell for $200; we would take this product and say
Micro is $99
Facial is $100
Consult is $100
LED is $49
This product's total value is $348, but you would sell it for $XXX.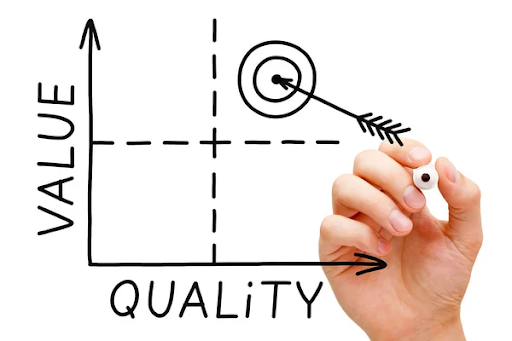 To go further than this strategic pricing, you may bring into this offer where you will either increase the price of a service or include things like retail products in the pricing to separate yourself from your competitors. Or you may slightly reduce the price to a figure/ price point we know will give you 2 to 3 times a better response to the advertising, which will double, if not triple, the ROI of an advertising campaign.
Share And Sell Results
Let people know how you are transforming lives with your business.
Aesthetic marketing is all about the problem someone had when they first came to you and the result of someone who has worked with you.
Share before and after photos on social media.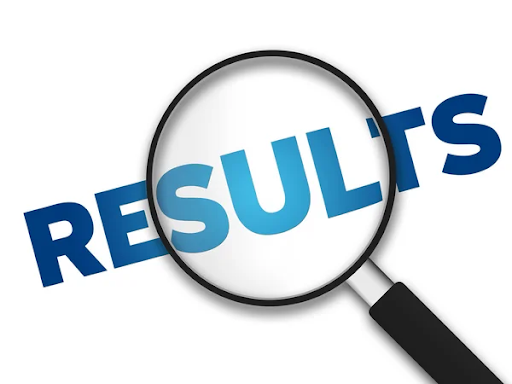 Create a video that shows the results of your services. You could also reach out to other businesses who have worked with you in the past and ask if they would be willing to share their experience with their customers.
Make sure that what you offer is unique from other aesthetic clinics. If it's not, then why would anyone choose yours over another?
It's important to showcase what makes your business stand out from its competitors' offerings.

Use social media.
Social media is a great way to connect with your customers. You can use the power of social media Marketing to show off your aesthetic clinic, share updates about the aesthetic industry, and share articles from other sources.
Here are some ideas on using social media to promote an aesthetic clinic:
Use Facebook or Instagram to post images of your clinic's different procedures. This will get people interested in coming into your clinic for treatments!

Create a group on Facebook where people can discuss skincare routines and different types of facials available at your clinic. This way, people create relationships with other clients with similar interests in beauty products!

Create an account on Pinterest to post pictures of beauty services offered by aestheticians like yourself (i.e., chemical peels).

Run paid advertising for social media around the targeted countries.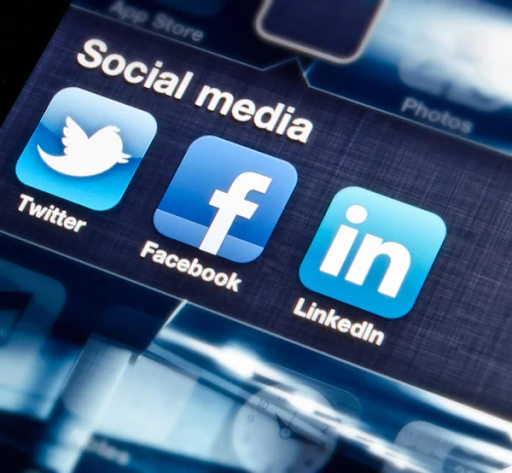 Advertise on the local radio station.
If you want to reach a broad audience, radio advertising is one of the best ways to go. It's affordable and efficient, especially when you're looking to promote a new aesthetic clinic or existing business.
Radio listeners are people who are driving or commuting—which means they have time on their hands and are willing to listen as long as the content is interesting enough! As soon as they hear something that catches their attention, they'll be more likely to remember your message than if it was visual in an ad.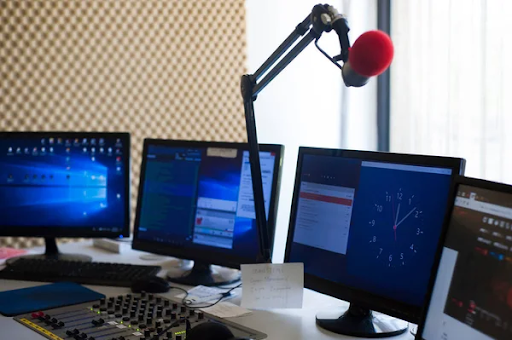 You can also use radio spots as an opportunity for humour while at the same time promoting your aesthetic clinic or business.
Regular email marketing.
Email marketing is an effective way to stay in touch with your clients. It's also a great way to promote new services and products, as well as special offers to increase your lifetime value per client.
If you have a newsletter you send out periodically, consider sending it via email instead of the post office.
Use the weekends to share 3 to 4 pieces of valuable content that will have more chance of being read when people are home from work and more likely to read their emails.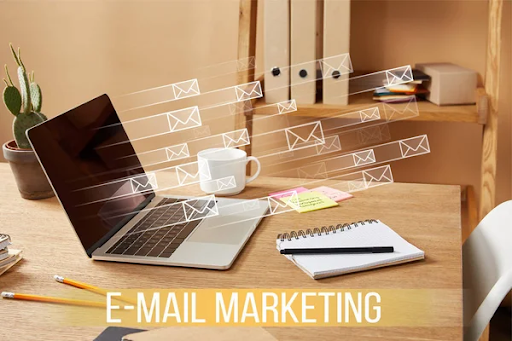 Start blogging about aesthetic treatments and procedures.
If you look at your whole suite of services, you want to create blogs around all of those, especially with the higher-priced services and machines.
For example, if you have contouring and sculpting services like EMSCULPT, for example, you could write blogs like
What is Emsculpt? 540
What is an Emsculpt machine? 55
What is Emsculpt Neo? 44
What is the average cost of an Emsculpt? 44
What to wear to Emsculpt? 28
The numbers next to each of these search terms above represent the volume of searches that these blogs you create will get if you use these exact titles to turn into blogs.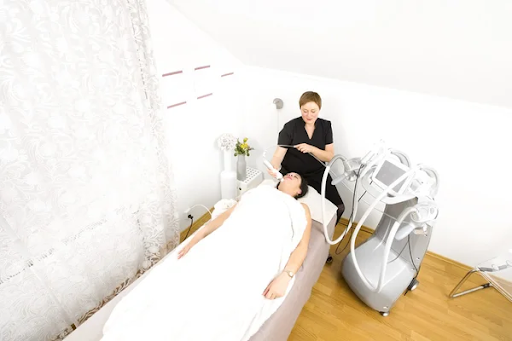 Adding words through your website representing the area or major city you are from will enable you to show up in your local area.
Make sure you do the proper research before creating the blog.
Collaborations and Partnerships
Partnering with other businesses in the same industry and industries with your ideal client for marketing activities is a great way to get more traction faster.
It is important to work with other businesses in your industry. This will help you share ideas and resources, which can help support each other's marketing efforts. You can start by collaborating on social media, sharing content on each other's accounts or asking followers to check out their services.
You should also collaborate with other businesses that serve the same client base as you: for example, if you offer cosmetic surgery at an aesthetic clinic, then it makes sense to partner with medical spas that provide skin care services or fitness centres that offer weight loss programs for clients trying to get in shape before undergoing surgery.
Always show up on page one of a google search.
More than 70% of people research a business online before visiting that business or making a purchase, and 90% of these people explore 3-4 websites when doing their research. Therefore, if your company has a website, you can take advantage of a huge opportunity to attract new customers and grow your business. If you don't, or your website is not very good, SEO optimised etc.; then you are missing out on many opportunities.

Conclusion
Marketing ideas for an aesthetic clinic can help you attract new clients. Many online marketing strategies will make your clinic stand out from the competition, such as SEO optimisation, social media engagement, and email marketing. If you want more ways to promote your business, contact local companies that offer similar services and collaborate with them on a joint venture.
If you want a more in-depth personalised approach to grow your business, click below and download our FREE 46-page book HERE