Introduction:
In today's digital era, personalized salon marketing has become a key strategy for businesses to engage with their customers on a deeper level. The salon industry, known for its focus on customer satisfaction and individual preferences, can greatly benefit from leveraging artificial intelligence (AI) to enhance their marketing efforts. By harnessing the power of AI, salon businesses can create personalized experiences for their clients, increase customer loyalty, and drive revenue growth. In this article, we will explore the numerous benefits of using AI for personalized marketing in the salon industry.
Enhanced Customer Engagement
AI-powered tools enable salon businesses to engage with their customers in a more personalized and tailored manner. By analyzing customer data such as preferences, previous services, and purchase history, AI algorithms can generate insights to help salons understand their clients better. With this knowledge, salons can offer targeted promotions, product recommendations, and appointment reminders to enhance customer engagement. By delivering relevant and timely content, salons can build stronger connections with their clients and foster long-term loyalty.
Personalized Recommendations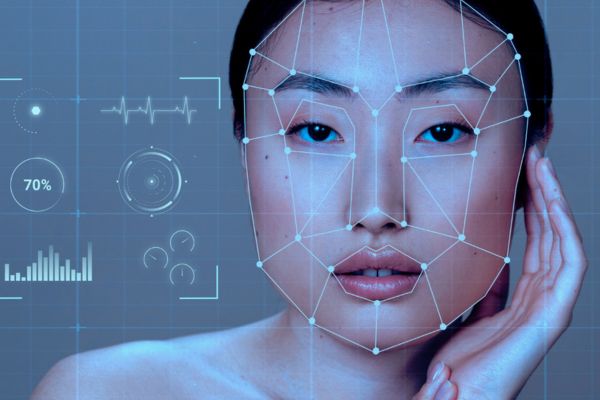 One of the significant advantages of utilizing AI in the salon industry is the ability to provide personalized recommendations to customers. AI algorithms can analyze a wide range of data, including client preferences, hair type, skin condition, and past services, to suggest the most suitable treatments, products, and styles for each individual. By leveraging AI-powered recommendation engines, salons can create highly tailored experiences that cater to the unique needs of their clients. This level of personalization not only enhances customer satisfaction but also drives upselling opportunities.
Streamlined Booking Process
AI-powered chatbots and virtual assistants can revolutionize the booking process for salon businesses. These intelligent tools can handle customer inquiries, provide real-time availability information, and even facilitate online booking. By implementing AI chatbots on their websites or social media platforms, salons can offer round-the-clock support to their clients, ensuring a seamless and efficient booking experience. This not only saves time for both customers and salon staff but also reduces the risk of missed appointments, leading to improved operational efficiency.
Targeted Salon Marketing Campaigns
AI empowers salon businesses to create highly targeted marketing campaigns by leveraging customer data and insights. With AI analytics, salons can identify specific customer segments, their preferences, and behaviors. This information enables businesses to design and deliver tailored marketing messages and advertisements that resonate with their target audience. By personalizing their marketing campaigns, salons can increase the effectiveness of their promotions, drive customer engagement, and ultimately boost sales and revenue.
Predictive Analytics
By harnessing the power of AI, salon businesses can leverage predictive analytics to anticipate customer needs and preferences. AI algorithms can analyze historical data, market trends, and customer behavior patterns to predict future trends and demand. With these insights, salons can proactively adapt their services, inventory, and marketing strategies to meet the evolving expectations of their customers. By staying ahead of the curve, salons can gain a competitive edge in the industry and position themselves as innovative and customer-centric establishments.
Improved Customer Retention
Personalized marketing through AI can significantly contribute to improved customer retention in the salon industry. By providing personalized experiences and recommendations, salons can foster a sense of loyalty and satisfaction among their clients. Additionally, AI-powered tools can send automated follow-up messages, birthday greetings, and exclusive offers to customers, making them feel valued and appreciated. By nurturing long-term relationships with their clients, salons can enhance customer loyalty, reduce churn rates, and create brand advocates who will spread positive word-of-mouth.
Competitive Advantage
Implementing AI for personalized marketing in the salon industry can give businesses a competitive advantage. While AI adoption is still relatively new in the industry, early adopters can differentiate themselves from competitors by offering unique and tailored experiences. By utilizing AI-powered tools and strategies, salons can position themselves as innovative, customer-focused establishments, attracting tech-savvy clients who value personalized services. This can lead to increased market share, brand recognition, and overall business growth.
Conclusion
The utilization of AI for personalized marketing in the salon industry offers numerous benefits for businesses seeking to enhance customer engagement, drive revenue growth, and gain a competitive edge. By leveraging AI-powered tools, salons can deliver personalized recommendations, streamline the booking process, create targeted marketing campaigns, and improve customer retention. Through the power of AI, the salon industry can revolutionize its marketing efforts, providing highly tailored experiences that meet the individual needs and preferences of clients. Embracing AI in the salon industry is not only an opportunity for growth but also a means to deliver exceptional customer experiences in an increasingly digital world.